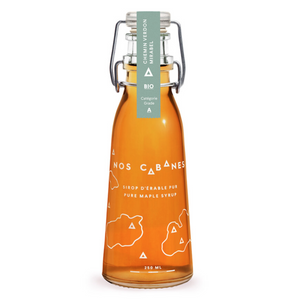 Local Quebec Maple Syrup
Sourced: Chemin Verdon - Mirabel Maple, comes from the heritage that the 5th generation of this family honors with its ecological practices. The fertile soil of the Lower Laurentians gives this exceptional syrup its vanilla notes and great finesse.
250ml
Gold medal 2018
and Silver medal 2019
from the Commanderie de l'Érable

"Our ancestors passed onto us their knowledge and their respect for nature"